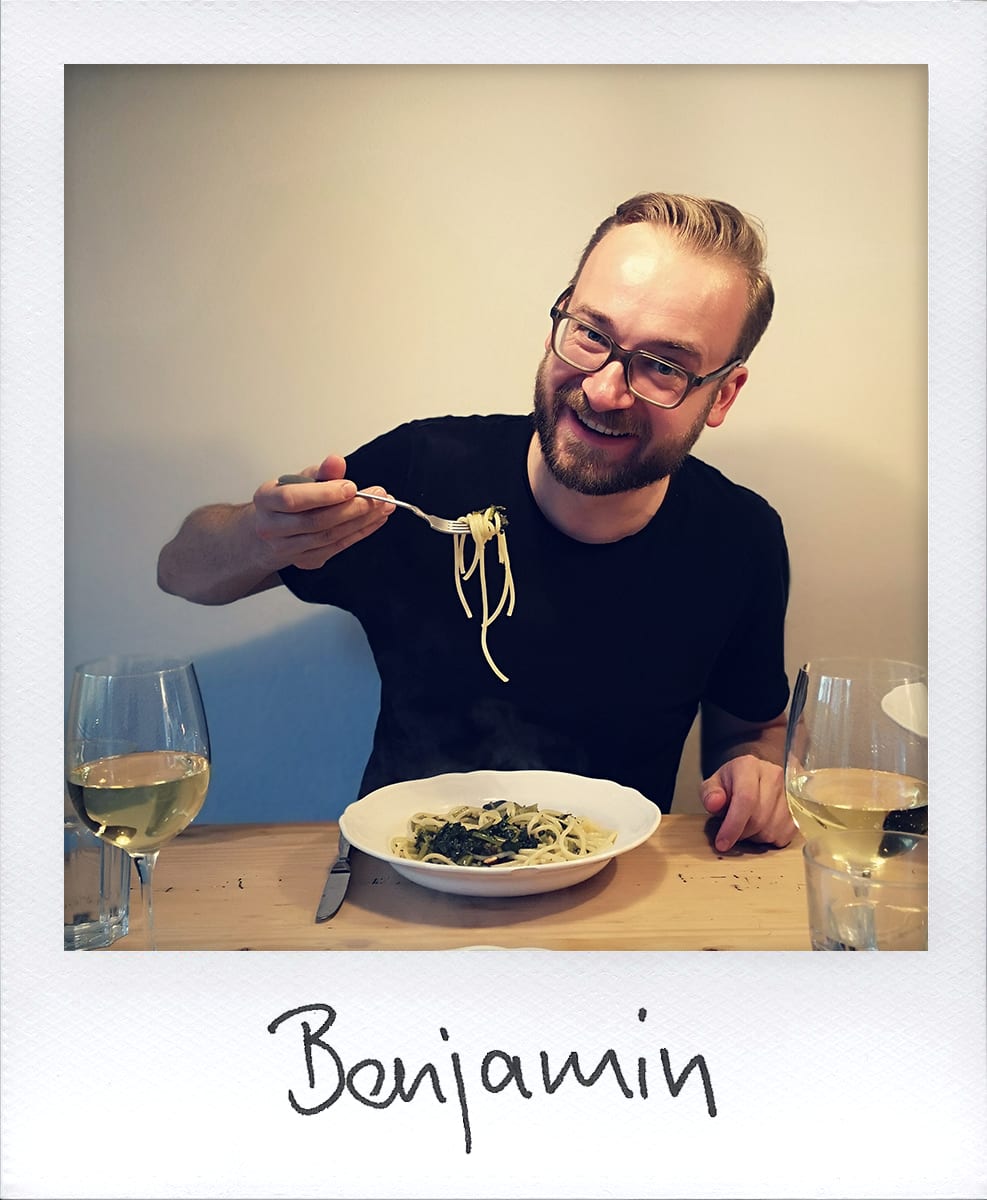 Benjamin
Benjamin has started to show a keen interest in all things food from a young age. As a child, he loved watching his parents cook, and soon started to try out things himself. Benjamin has been cooking for family and friends since he was a teenager, he then went on to become a chef and study at the Hotel Management School Belvoirpark in Zurich.
Benjamin loves sharing his passion for food: After acquiring the diploma in adult education, he returned to Belvoirpark as a lecturer, where he taught theoretical courses and instructed practical trainings. He left the school and went back to working as a chef de service, sharpening his skills to open his own restaurant someday.
In his leisure time, Benjamin can often be found exploring new stores, restaurants as well as ingredients. By now, his friends are all used to serve as a test audience for his culinary experiments. When a new dish catches his eyes, he will try and tweak the preparation over and over until he is happy with the result.
Benjamin has been living in Zürich for the last ten years and always tries to keep up with the ever-changing culinary landscape.
Benjamin's Favorites in Zurich