INDULGE – online food experiences
Supper Club: Voyage
Voyage – stories on a plate
«Voyage» is a private supper club that takes its guests on a culinary journey around the globe. The two founders Mirjam and Yuan (also founder of INDULGE and ÉTOILE) met as career changers at Le Cordon Bleu in Paris: their backgrounds and experiences could not be more different. What unites them is a passion for cooking and the celebration of wonderful food.
Mirjam used to work in an advertising agency, the desire for more freedom as well as pleasure led her to culinary school in Paris in 2015. After graduating as a chef, she was able to gain work experience in various Michelin-starred restaurants, including L'Astrance/Paris (Michelin***), Blue Hill/New York (Michelin**) and Villena/Madrid. The North also serves as her source of inspiration, where she ran a pop-up restaurant in Helsinki together with a colleague. Today, she works as a private chef in Zurich, where she enjoys trying new things at her own events and introducing products from her favorite producers. 
After various stints in international affairs and as a serial entrepreneur, Yuan also began culinary training in her early 30s. Obsessed with the gastronomic world that opened up to her, Yuan subsequently completed culinary trainings in 15 countries including chef's courses in different cuisines, stages in fine dining restaurants, a gelato training, a cheese internship, the tea sommelier diploma, a training in French pâtisserie as well as the "Wirtepatent" in Switzerland.
The menu is inspired by the different work and travel stations of Mirjam as well as Yuan. From France to Scandinavia to Peru, from China to Beirut to Mexico… 
«Voyage»
 goes once around the world and brings back memories of flavors, textures, spices, taste explosions as well as emotions. Based on local ingredients, the two surprise in an intimate atmosphere with their extraordinary creations and serve their very personal "stories on a plate".
«Voyage» will take place at the Giesserei: Apéro starts at 17.00, dinner at 18.00. 5-courses tasting menu with a pairing of selected beverages and wines (by Baur au Lac Vins), each course will take you to a different destination. Our upcoming events are all booked out but feel free to contact us for corporate or private bookings.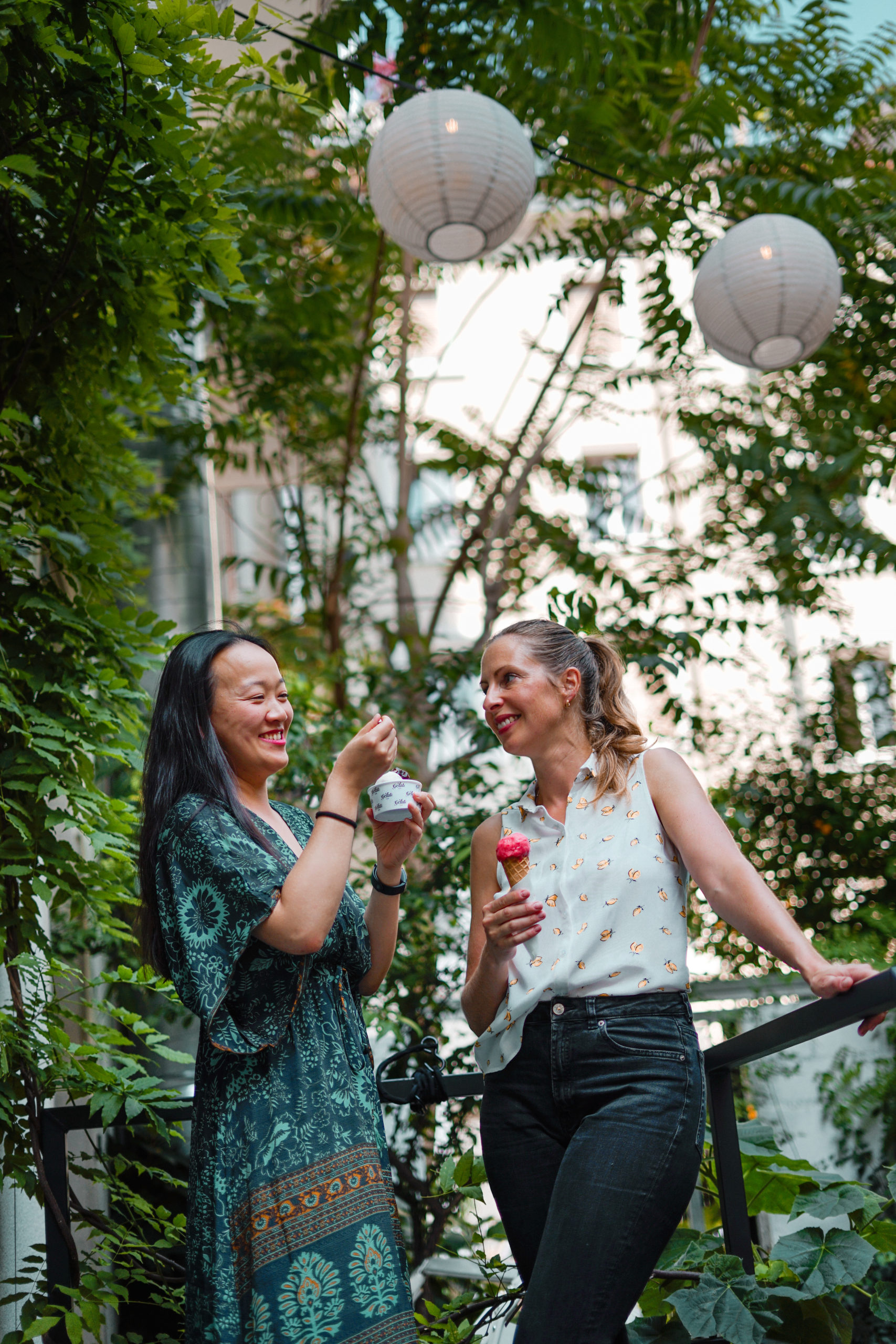 ENQUIRE ABOUT SUPPER CLUB