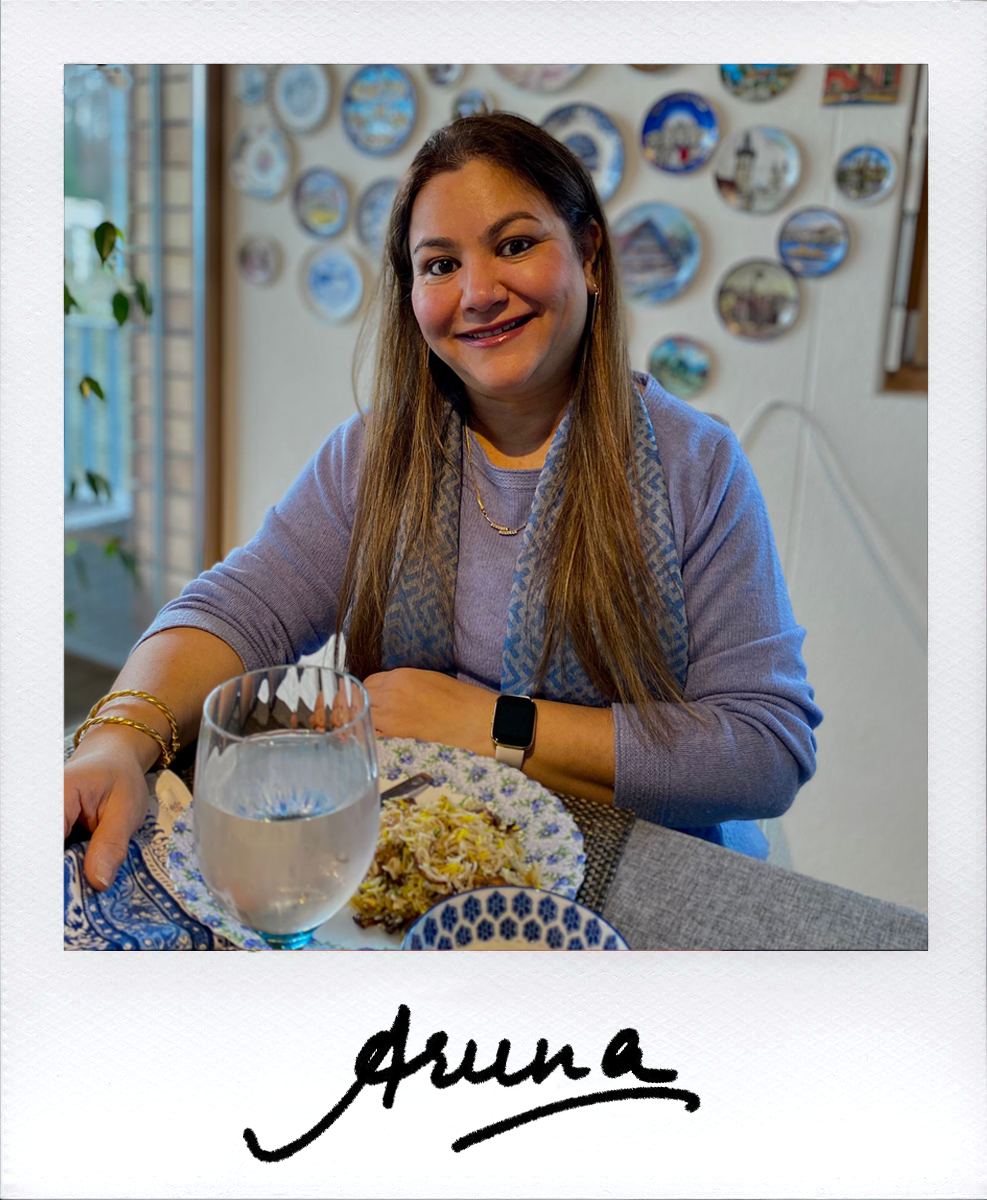 Aruna
Aruna is an artist. As far back as anyone can remember, she was dabbling with colors. As she grew up, flavors joined colors, and Aruna was soon dabbling in the kitchen as well.
Growing up in an Indian military family, the constant moving within the country brought about an exposure to formal dining as well as culinary excellence early in life, with the myriad culinary styles across India: From appreciating the art of subtle flavorings of North Indian cuisine to developing a palate for robust coastal cooking, loaded with coconut and spices.
Later in life, Aruna traveled the world and picked up global influences. Seven years in Dubai gave her a life-long appreciation of Middle Eastern cuisine. Having now lived over a decade in Switzerland, Aruna was able to learn about techniques and exciting trends in continental cooking. For Aruna, travel is as much about deconstructing local cuisines as it is about soaking in local tourist landmarks. She loves to recreate the taste of her memories into a dish in her Zurich home.
Food is a constantly evolving subject, and there is always something exotic to discover or some new trend to get an understanding of. Aruna is cruising down this culinary journey, enjoying the new flavors life brings as well as creating memorable moments for her family and friends.
No Post Found