How long have you been living in Zurich?
I relocated to Switzerland from Australia just over 7 years ago when my wife was transferred here. We lived 2.5 years in the city and now the past 5 years along the lake in Au, a little slice of the country just 18 km's from the city.
What do you love most about Zurich?
It really is one of the best cities I have had the privilege to get to know. It's vibrant and always changing, safe, beautiful and clean. The seasonal changes still amaze me as we really don't have that big of a change where I am from in Australia. This brings with it the different things to do and of course to eat, each month literally seems different.
Watching these changes over the lake is just magical: We can sit on our terrace and watch the weather change, and in the warmer months get to enjoy one of the best swimming experiences Switzerland has to offer.
What do you do?
I am a chef, and I have a cooking school where I teach a wide variety of cuisines as well as dietary specialties like gluten free, low GI or even raw food. I also have a food truck for street food festivals and events.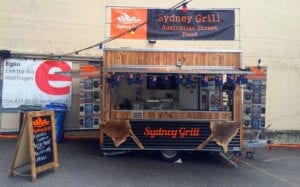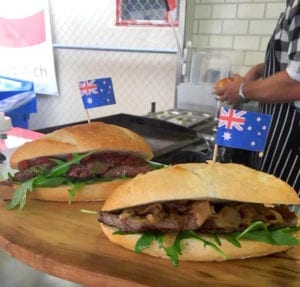 How do you feel about the food scene in Zurich?
It really is changing month to month. Seven years ago, I wasn't that impressed with the food scene in Zurich, unless you had thousands to spend on a meal. Now it's like the floodgates have opened and everything from Michelin-starred restaurants to the smallest hole-in-the-wall restaurant offer great food for all budgets.
Name your top 3 restaurants in Zurich.
I'm a huge fan of Asian food. Being from Sydney, we had world-class offerings on every corner it seemed so when I do go out, it is usually for Asian cuisine. My favorite is Hongxi, serving great dumplings and the service is very friendly. Another favorite is Achi, a bit more crazy than the elegant Hongxi. Big tables, big flavors and big servings. A real feeling of being in a traditional family restaurant in China.
For a morning coffee, you can't pass Café Noir just off Langstrasse. They roast their own beans and make a mean brew. Small, hip and just right for a quick hit of caffeine.
Where would you take a date?
My wife really loves to go to Chäsalp. An old farmhouse turned into an amazing restaurant, rabbits wandering around outside and the best cheese fondue Switzerland has to offer.
Which Swiss dishes would you encourage travelers to try?
Fondue is a must, and there are so many versions: You have to e.g. try fondue Chinoise which is without cheese but with stock and different meats as well as sauces. I'm also a huge fan of Capuns, a regional dish from the mountains of Graubünden. They are a dumpling wrapped in a type of spinach and cooked in a cream sauce. Definitely a winter meal before starting that long hike.