How long have you been living in Zurich?
I grew up on lovely lake of Zug about 25 km outside of Zurich. Starting a career in gastronomy has allowed me to live in wonderful cites around the world and I spent 6 years in Vancouver, Berlin as well as London. We have since settled six years ago in Zurich Wiedikon.
What do you love most about Zurich?
There is a lot to love about Zurich. The proximity to mountains and several beautiful lakes as well as the high living standards. What I love most about Zurich though is the constant growth in gastronomy. The scene has only developed recently over the past ten years but therefore still is an open playing field with a lot of space for new things.
What do you do?
I am a founder and co-owner of three American inspired Restaurants in Zurich. We do Southern fried chicken at Yardbird, Southern BBQ at Brisket and Gourmet Burgers at The Bite.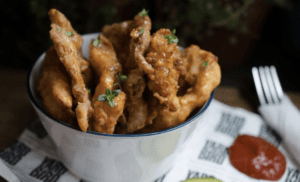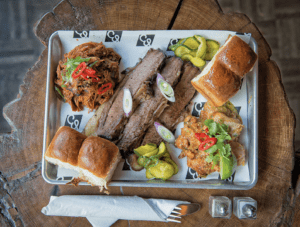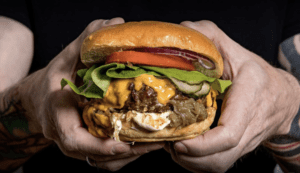 How do you feel about the food scene in Zurich?
Zurich's food scene is relatively new and growing constantly. It's hard to keep up with all the inspiring things popping up. I love that there is still "unclaimed" territory to be explored.
Name your top 3 restaurants in Zurich.
I like starting my day with coffee at COFFEE in Grümgasse 4 in Wiedikon. For lunch, I can highly recommend Chez Nahn's Pho Bo and virtually everything at Rosi for dinner.
Where would you take a date?
I would suggest a Negroni at SACCHI and dinner at La Baracca, a cute little intimate Italian place.
Which Swiss dishes would you encourage travelers to try?
The classic fondue and raclette in winter, Bratwurst with onion sauce and Rösti in summer.