SVEN, CO-FOUNDER AND BUSINESS DEVELOPMENT DIRECTOR
A native of central Switzerland, Sven graduated from the prestigious Swiss Hotel Management Academy (SHL) in Lucerne. Some of his favorite semesters were those spent studying the food and beverage arm of the hotel business. He especially loved the courses focusing on food and wine degustation, which consisted of ten intensive weeks of tasting and training as a sommelier would.
Sven was one of the youngest ever graduates at his institute and, while still a student, was appointed a leadership role as Sales and Marketing Manager at the iconic Art Deco Hotel Montana in Lucerne. Eager to travel the world and discover other cultures, Sven was selected for a rotating hospitality food and beverage placement within the renowned Fuchun Resort in Fuchun, China and the celebrated T8 restaurant in Shanghai – which at the time was voted one of the 50 best restaurants in the world.
Sven was then the Director of Sales and Marketing at The Chedi Andermatt from 2015-2018 where he led the sales and marketing team during the launch of this five-star property. During his tenure, the hotel and its dining venues received many accolades such as being named "GaultMillau Hotel of the Year 2017".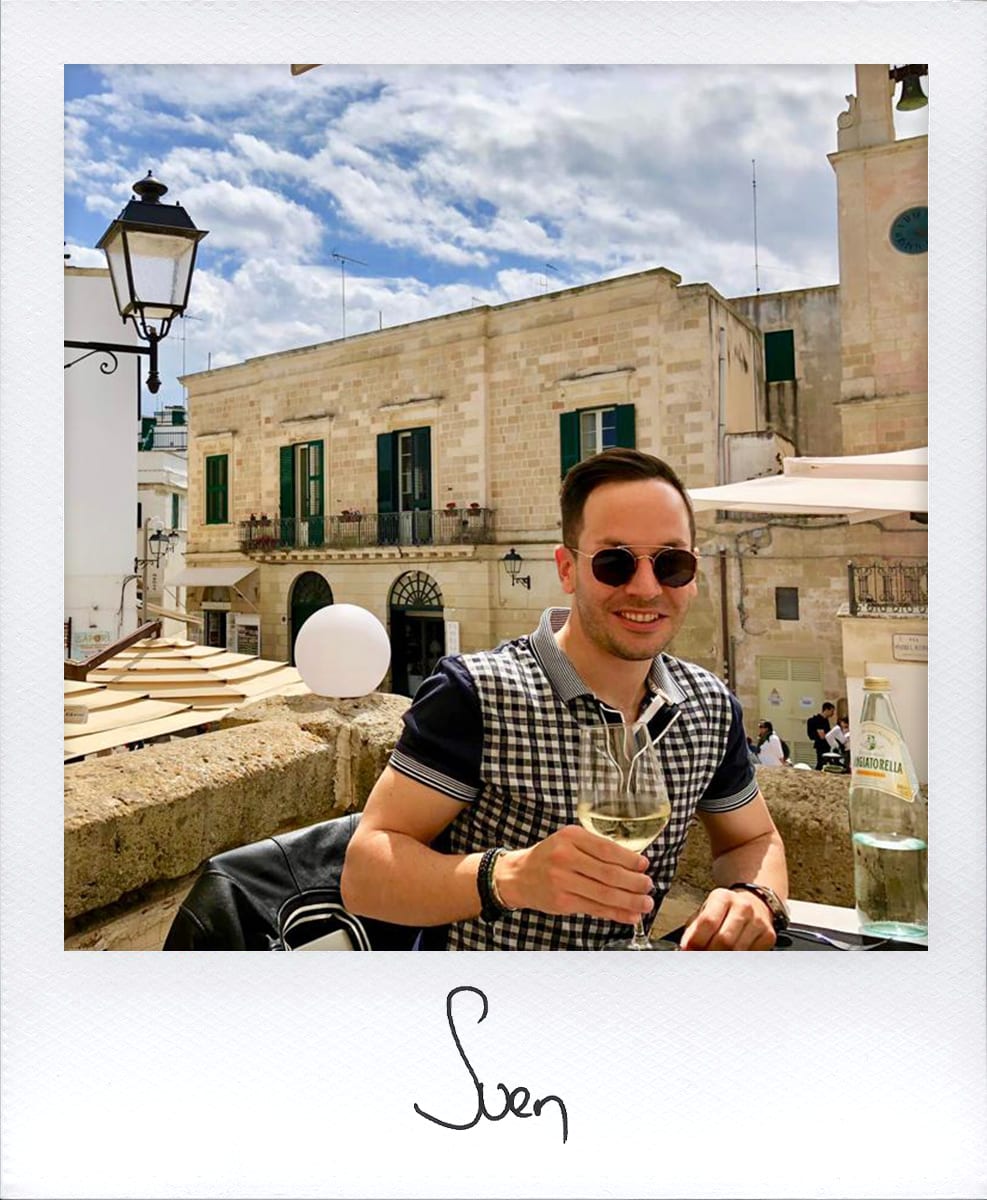 Sven is now Regional Director of Business Development at a Zurich-based luxury hotel chain and serves as an Advisor for the Travel Advisor Leadership Council (TALC).
When he is not traveling the world, Sven enjoys returning to Zurich for the diverse dining and entertainment scene, nearby natural beauty as well as simple local delicacies made from pure and natural regional ingredients.  Things such as Swiss cheeses, homegrown seasonal fruit and vegetables… and Swiss wines, of course, are always worth returning for!
His goal is to use his insider knowledge and contacts to connect you to the best food experiences and venues in Switzerland for you to INDULGE!