INDULGE – online food experiences
BESPOKE SUSHI Tasting
Online Tasting: The Art of Sushi
Sushi is a true art form that requires precision, finesse as well as perfect balance. In Japan, the  itamae  (or "he who stands in front of the board") must be a skilled chef, a gifted conversationalist and a multi-talented artist. A true itamae oversees the complex operation of the sushi bar, preparing sushi perfectly while giving each customer his personal attention. It is a prestigious position that commands respect and requires rigorous training over decades.  
In this interactive online tasting, we will speak with a sushi expert about everything sushi. We  will explore sushi history, discuss the different types of sushi, and explain how sushi should be correctly enjoyed. There will be various blind tastings, a curated sushi set including 15 different pieces of sushi, a Japanese wakame salad and even a small Japanese dessert treat! Also included is a sake tasting of 3 exclusive sakes.
Please note that the sushi & sake set will be prepared a few hours before the online tasting in order to be as fresh as possible. For this reason, delivery is only possible within the city of Zurich (Kreis 1-10).
Minimum of 8 participants, from CHF 90 .- / person including sushi & sake set and delivery within the city of Zurich (Kreis 1-10)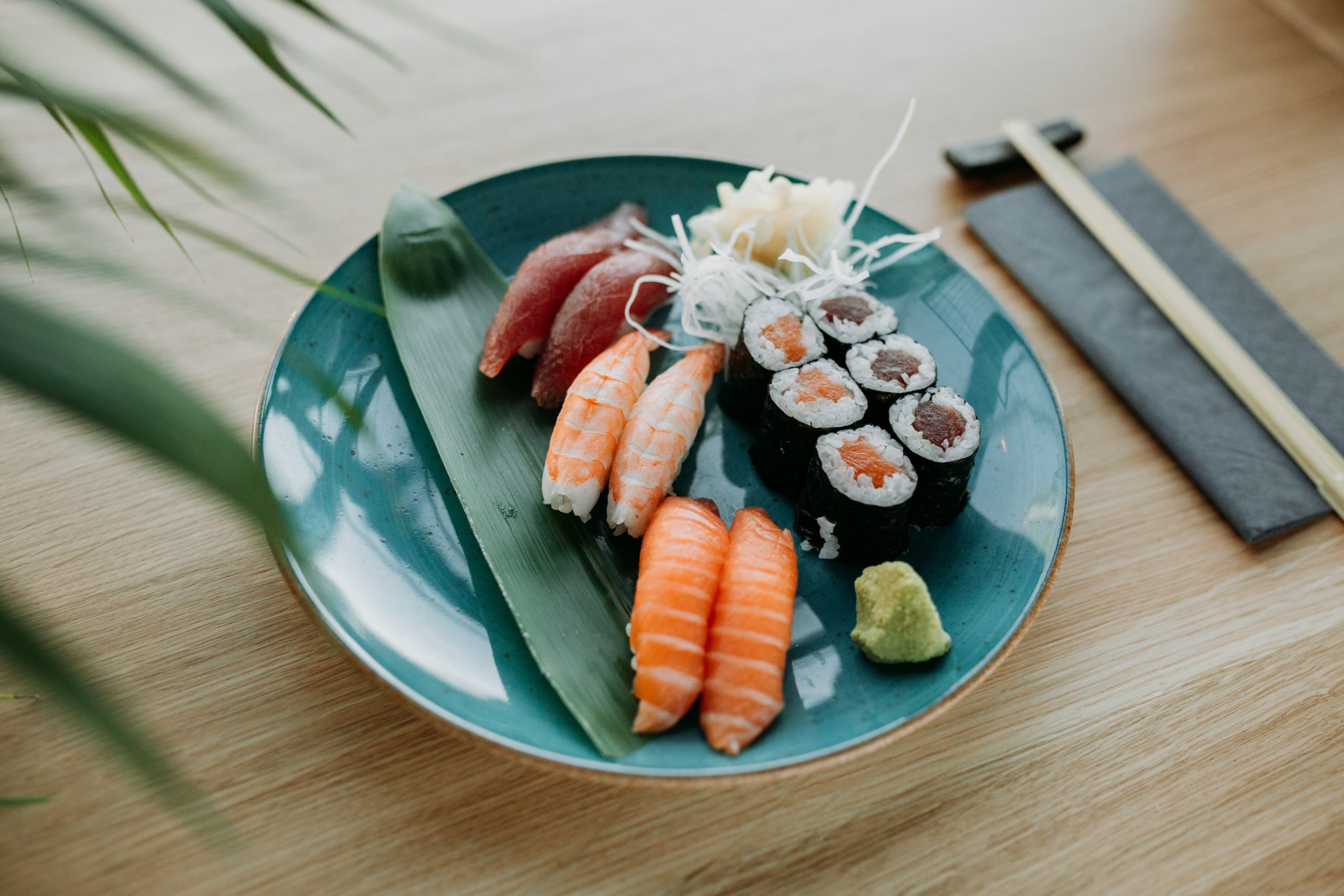 ENQUIRE ABOUT SUSHI TASTING