Indulge – delectable Christmas experiences for teams
Holiday Specials
Are you looking for inspiration for this year's corporate Christmas events? We offer the most delicious activities to make this festive season even more special! 
A selection of our offers: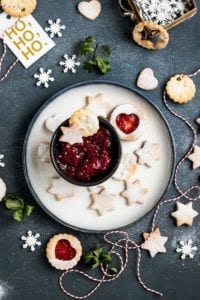 Food Experiences (from CHF 145.00/person, 8-20 guests)
– Wine & Dine Tours through various districts of Zurich
– Cocktail Hour Tours
– Private Dinner by a Private Chef
  (upon request: incl. blind tasting games, stories etc.)
Cooking Classes (from CHF 145.00/person, 8-12 guests)
– Cook to Impress 
– Christmas Baking 
– Festive Canapés
– The Ultimate Holiday Dinner
– Home-made, edible Gifts
– all of our regular cooking classes are also possible
  (e.g. South African Night, Japanese Favorites, Pasta alla Nonna etc.)
Contact us for a non-binding offer, we are also happy to custom-create your own Christmas event based on your individual wishes and needs!